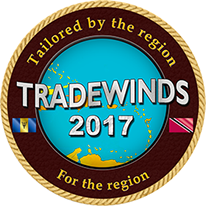 A brief history of Exercise TRADEWINDS.
Exercise TRADEWINDS 2017 is a multinational, multi inter-agency exercise.
Keeping you informed of all Exercise related activities.
Take a look into the day to day Exercise events.
Journey with us as we tackle all the exercise scenarios. Also view previous years.
Interested in joining the exercise as a volunteer role player, please REGISTER HERE.
VOLUNTEERS EMAIL: EXERCISETRADEWINDS2017@GMAIL.COM
BARBADOS DEFENCE FORCE
ST ANN'S FORT
GARRISON
ST MICHAEL
TEL:(246) 536-2500
DEPARTMENT OF EMERGENCY MANAGEMENT
#30 WARRENS INDUSTRIAL PARK
ST MICHAEL
TEL:(246) 438-7575